Preventive health management insurance helped this Florida County save thousands in premiums and enjoy a flat renewal rate.
TAMPA, FL -- Like many counties in America, one Northern Florida county was seeking a solution to rising health insurance costs. Faced with another increase, the options were raising premiums or decreasing benefits. In an effort to continue comprehensive coverage for employees while maintaining fiscal responsibility with taxpayer money, the choice was made to raise the health plan deductible. However, raising the deductible to lower the cost of the plan for one year was only a temporary solution that also created greater financial stress on employees. Without addressing claims, they would again face rising health insurance costs.
BeniComp Advantage is a supplemental, preventive health management (PHM) insurance product that rewards participants for meeting or exceeding health goals based on annual biometric screenings. After creating a customized strategy with BeniComp, the County used BeniComp Advantage to empower employees to earn a low deductible. Instead of a 5% increase, the premiums decreased by 22%, resulting in first year savings of over $182,000. Decreasing the number, size, and frequency of claims led to two years of total health insurance premium decreases at a time when most companies experience double digit increases.
Since implementing BeniComp Advantage, the County has saved $8,357 per participant for a total of $651,842.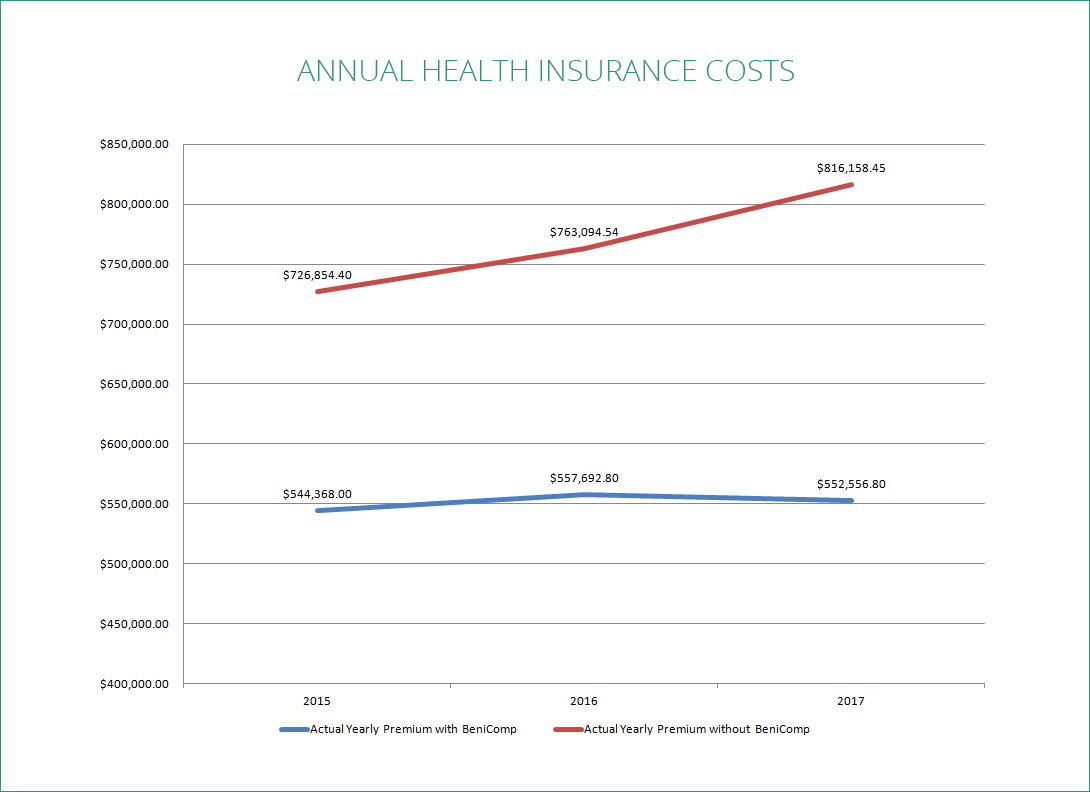 BeniComp Advantage uses a preventive health approach that begins with an on-site health screening, and includes outcome-based incentives. Like a good driver discount, employees who participate in the screening, and demonstrate a lower risk in body mass index (BMI), blood pressure, cholesterol, glucose and nicotine, are rewarded with a