Unleash the power of prevention
We create plans for self-funded employers that impact 75% of heathcare expenses.
IncentiCare addresses two major problems:
Problem One: 75% of healthcare spending is linked to preventable conditions.
How we fix it
We incentivize 96% participation in annual health screenings. With blood and claims data, we gain full visibility into the health of the population to proactively prevent and reverse hidden risks.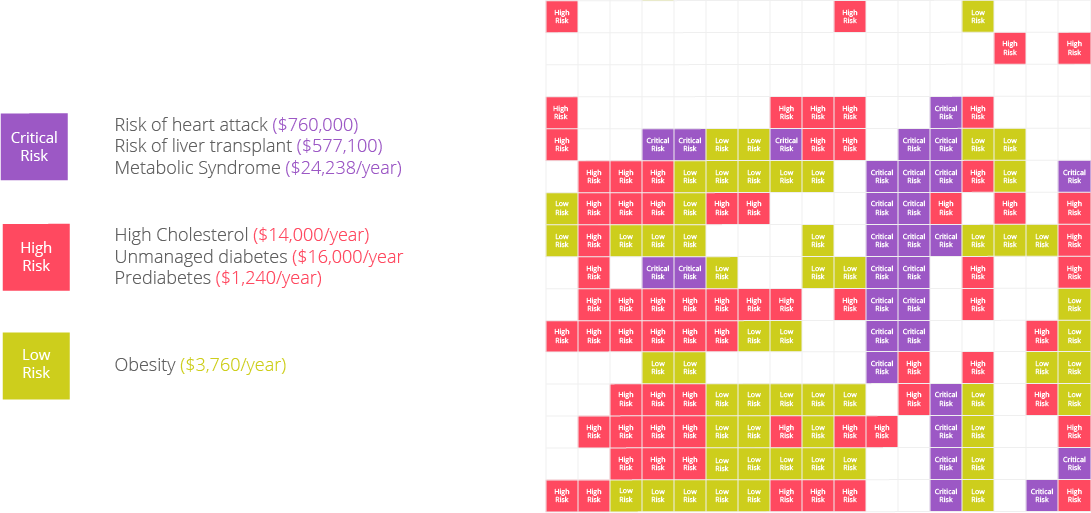 Problem Two: Employers pay more and more each year for group healthcare.
How we fix it
Smart, cost-savings strategies help you save money year one and increase in value over time as health improves within your organization.
How IncentiCare works:
Elevate your strategy
Analyze the data from your current plan to identify it's weaknesses and opportunities.
Control your costs
Activate best-in-class cost containment modules to make your plan resilient.
IncentiCare
Pharmacy Benefits Management
Stop Loss
Disease Management
Care Management
Utilization Management
Predictive Medical Management
Direct Primary Care
Reference-Based Pricing & Custom Networks
Telemedicine
Fraud & Abuse Advocacy
Claims Repricing
Surprise Bill Defense
Mental Health Services
Empower your employees
Provide deductible incentives to healthy employees and reduce the impact of chronic disease with preventive health management.

Manage everything on one centralized platform.
Pulse is our custom-built software with intuitive technology that makes it simple for everyone to access and manage their health benefits.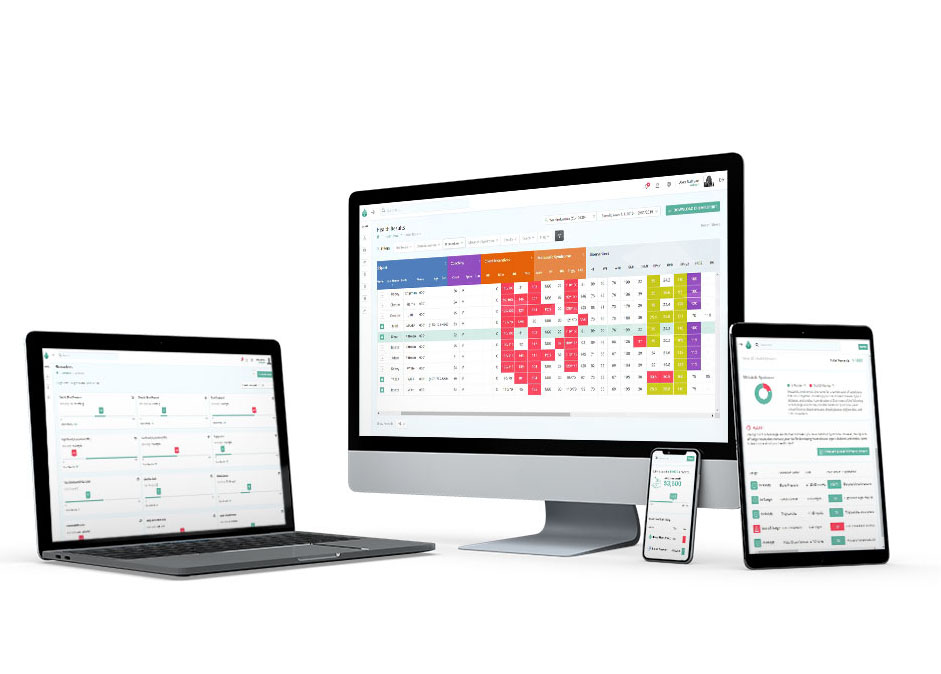 Preventive Health Management
Predict. Prevent. Empower.
Overview | Outcome-Based Deductible Incentives | Functional Medicine Protocols and Oversight
Overview
Unlike wellness products that have a 25-35% participation rate, IncentiCare's Preventive Health Management (PHM) program achieves an average of 96% participation in annual health screenings by offering large, outcome-based deductible incentives.
Employees are able to earn thousands of dollars toward lower deductibles by simply participating in a health screening and meeting screening goals.
PHM brings health data, innovative technology, and health professionals together to provide participating employees and spouses with the necessary resources to accomplish lifestyle changes.
At-risk participants are identified through a deep data analysis of their blood work and claims reporting.
Proactive health coaches engage at-risk participants to improve health with lifestyle-based strategies.
Functional Medicine protocols are used to reverse the root cause of risks, as opposed to traditional "diagnose and prescribe" methods.
With PHM, participants have reversed their chronic diseases and even eliminated their medications. For more information, please read our clinical case studies.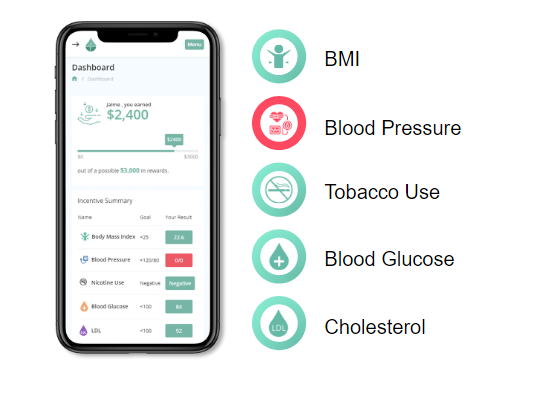 Outcome-Based Deductible Incentives
Employees control their own deductible by earning significant rewards linked to their health results. Outcome-based deductible incentives are placed on five health biomarkers in the blood that are controllable through lifestyle:
Body Mass Index (BMI)
Blood Pressure
Blood Glucose
LDL Cholesterol
Tobacco Use
At-risk employees are motivated to make lifestyle changes necessary to earn a lower deductible for the next plan year.
Functional Medicine Protocols and Oversight
Prevent illness, reverse chronic conditions, and sustain optimal health by proactively addressing the root cause of disease instead of waiting on a diagnosis.
Our credentialed functional medicine professionals work one-on-one with employees to empower them with "lifestyle medicine".
Using their health data, participants are empowered to meet their health goals through a preventive plan that introduces personalized nutrition, exercise, sleep, stress reduction, and/or tobacco cessation strategies.
Get started with IncentiCare.
Your plan will include
A dedicated account manager to guide you though the implementation process.
Tailored file formats, transfer protocols, and timing to meets your specifications.
A customized plan design (based on data) that makes sense for your organization.
An incentive plan and an on-site health screening day for your employees.
Education and training on Preventive Health Management (PHM)
PHM claims approved to be paid at 100%. (Clearinghouse guarantee that these claims roll through your system as every other claim does.)
Setup of your invoicing and reporting workflow.